Tá tú anseo:
Children's rights
What rights do children have?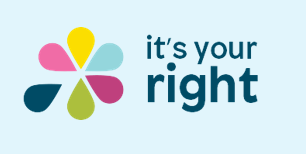 Children have many different rights. For example:
A child's best interests must always come first.
A child has the right to life, survival and development.
A child's view must be taken into consideration in all matters affecting them.
If you're a child, parent or educator, have a look at It's Your Right. You will find lots of information, videos and pictures about children's rights for ages 4-17 and a game called 'Rights Runner' to test what you know about children's rights!
List of children's rights - UNCRC
Resources
We deliver workshops on children's rights to children and young people, and we give seminars for 3rd level students.
Access resources for educators and professionals; lesson plans, posters on children's rights and our website for young people.
We give advice to the Government and others about individual laws, policies and decisions that affect children.
The UNCRC is a list of rights that every child and young person under the age of 18 has. The OCO is guided by the UNCRC.
Part of our role is to listen to and consult with children and young people about issues that concern them.
Take part in our monthly survey and tell us what you think about different issues affecting young people!