Tá tú anseo:
Cad atá ann?
Cad atá ann?
28th September 2017 marked the 25th Anniversary of Ireland's ratification of the UN Convention of the Rights of the Child.
Tá Oifig an Ombudsman do Leanaí ag comóradh an ócáid trí cuireadh a thabhairt do chách 'Leanaí Anois Cearta Anois' a cheiliúradh.
Tá muid ag iarraidh tuilleadh eolais ar chearta linbh a leathadh trí an gealltanas a rinneadh Éire do leanaí agus do dhaoine óga.
Tá muid ag spreagadh eagraíochtaí atá ag obair le daoine óga smaoineamh conas is féidir leo tacaíocht a thabhairt do chearta an linbh.
Beidh 200 daoine óga i láthair ag an lainseáil ar an 28 Meán Fómhair, agus cuirfidh siad in iúl don 50 de lucht déanta beartas atá ann a gcuid tuairimí faoi saol in Éirinn inniu agus faoi chearta linbh.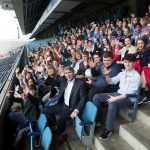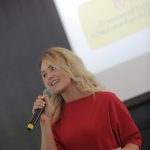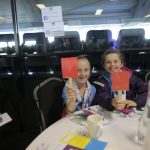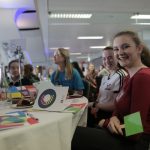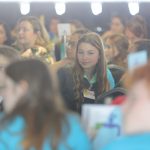 Príomhtheachtaireacht an Chomóraidh
Tús a chuir le comhrá náisiúnta faoi 'Leanaí Anois, Cearta Anois'.
Seo an Coinbhinsiún na Náisiún Aontaithe um Cearta an Linbh – conas is féidir linn, ar bhonn aonair agus i dteannta a chéile, cearta linbh agus daoine óga a dhaingniú.
Is ar daoine óga na hÉireann a bheas an fhreagracht sa todhchaí as cearta a chuir i bhfeidhm – tabhair treoir dúinn.
Cén ceangal atá idir cearta agus an gnáthshaol, agus conas is féidir linn mar shochaí tacaíocht a thabhairt dóibh.
Cuirfidh an OOL gníomhaíochtaí agus imeachtaí ar súil.  Ba bhreá linn moltaí praiticiúla agus smaointe a chuir ar fail, chomh maith le cuireadh a sheoladh daoibh, in éineacht le achoimre ghearr ar an choinbhinsiún, ár logo agus cur i láthair atá réidh le húsáid.
Beidh ar d'aire ar eolas agus nuashonrú faoin Chuimhneachán 25 bliain anseo agus ar Facebook agus Instagram agus bí I dteagmháil linn ar (01)8656800 nó ar UNCRC25@oco.ie más féidir linn cuidiú leat.