You are here:
Nationality
What does this mean?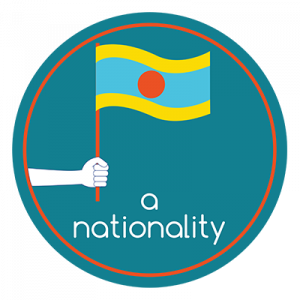 It's your right to have a nationality and to belong to a country.
Depending on your parents' nationality, you can have two nationalities and two passports if you want.
If you don't have a nationality or a passport, it can be difficult to travel to other countries.
EXAMPLE: It is important to have a nationality and be a citizen of a country. It means you have all the rights that the laws in that country give you.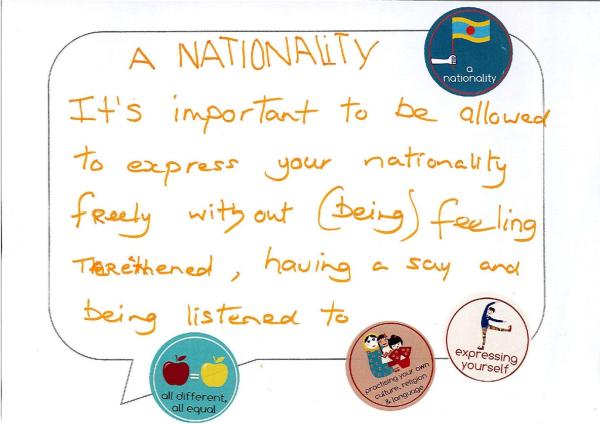 Learn more about this right
UNCRC, article 7 – it's your right to have a name and this should be officially recognised by the government. You have the right to a nationality (to belong to a country)
UNCRC, article 8 – it's your right to have an identity – an official record of who you are. No one should take this away from you.
If you're born in Ireland and have Irish parents, then you are automatically an Irish citizen and can apply for an Irish passport.
If you're born in Ireland and don't have Irish parents, you need to prove you've lived in Ireland for a certain amount of time and then you can apply for your Irish passport.
You are 'stateless' if you have no nationality and you belong to no country.
Humanium – Find out more about children's right to an identity, which includes a right to a name and nationality
UN Refugee Agency – Find what being 'stateless' means from the UN Refugee Agency
Migrants Rights Council Ireland – What does it feel like to be stateless? A video of young people living in Ireland sharing their experiences in Young Paperless and Powerful.