You are here:
Having a say
What does this mean?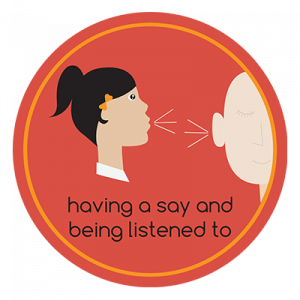 It's your right to have a say about things that matter to you, and for adults to take it seriously.
It is important that adults ask your opinion but they don't have to do what you say.
Sometimes what you would like isn't what is good for you and adults need to make that decision.
EXAMPLE: If a new library or playground is being built for children, children should be asked what they think.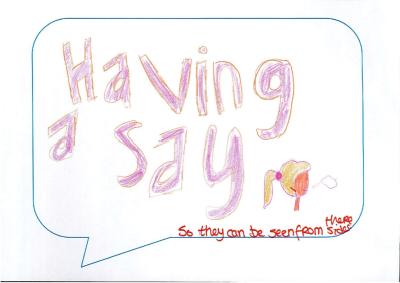 Learn more about this right
UNCRC, article 12 – it's your right to have a say in matters that affect you and for adults to take it seriously.
In some primary schools, there are student councils that let you have your say.
Youth groups like Comhairle na nOg and Foroige ask children to get involved in their community and to have a say about how things are run.
When judges are making decisions in court cases about family life, they must now ask and consider what children think about the situation. Taking into consideration the age and maturity of the child, they should take this information seriously.
Adults who work with children; teachers, social workers, doctors; should listen to the voice of children in the work they do, especially if they are making decisions that affect children.
GAA – Find out what the GAA is doing to hear the opinions of young people.
Picture Your Rights – In 2015, children and young people worked with the Children's Rights Alliance and Unicef to make a report for the UN Committee on the Rights of the Child about important issues for children in Ireland.
Life as a Young Person in Ireland – In 2011, over 65,000 children and young people shared their views about living in Ireland with the Department of Children and Youth Affairs