You are here:
Getting Information
What does this mean?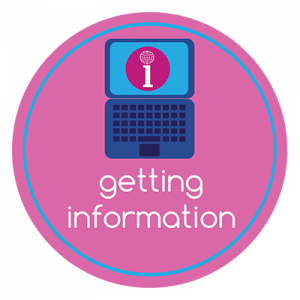 It's your right to get information in ways you understand it about how to stay well.
Adults in your life should make sure the information you get isn't bad for you.
You don't have the right to a mobile phone, but you do have the right to get information for free, for example, in the library.
EXAMPLE: To help make sure you don't get information that is bad for you, adults might put controls on the internet to make sure you are safe.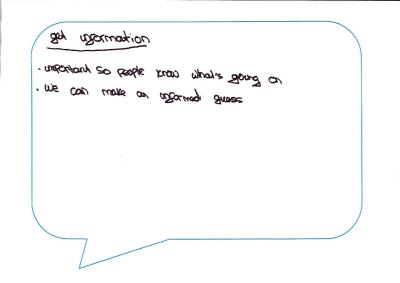 Learn more about this right
UNCRC, article 17 – it's your right to get information that is important to your well-being, from radio, newspaper, books, computers and other sources. Adults should make sure that the information you are getting is not harmful, and help you find and understand the information you need.
There is no 'right to the internet' yet. The UNCRC was written in 1989 when the internet wasn't around as much.
Although you pay for the internet yourself, it is the Government's job to make sure you can access the internet wherever you live in Ireland.
The library is a place where you can get lots of information for free, online or in books.
The media; like radio, TV, newspapers and social media, should be careful about the way they give information to children. It should be easy to understand and appropriate.
Youth Information Centre – There are youth information centres around the country. To see where your nearest one is, check out here and here.
Safer Internet Day – Find out about Safer Internet Day.
CRIN – Child Rights International Network – This organisation campaigns for children's rights around the world. They advocate for children to get access to information.