You are here:
Youth Advisory Panel
One of our main roles as the Ombudsman for Children's Office is to promote the rights and welfare of children under 18 living in Ireland. One way we do this is by finding out what children and young people are concerned about and highlighting their opinions to people who make decisions that affect them. It is also really important to us that we hear directly from children in Ireland about the work that we do.
For this reason, we created a Youth Advisory Panel, also known as YAP.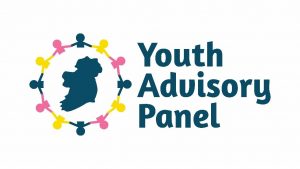 We meet with our YAP members regularly to hear what they have to say about children's rights and the issues they face every day. There are 18 members on our inclusive panel aged 12 – 17 and they all come from across the country.
The YAP plays a vital role in the work of the OCO. They advise us on an ongoing basis about emerging issues and concerns for young people. YAP members also have the opportunity to highlight both their own concerns and the views of other children. For example, in June 2020, the YAP highlighted the reality of period poverty for children in Ireland. They suggested, implemented and promoted the availability of free sanitary products in the OCO bathrooms for children who visit the office. They wrote to several policy makers and politicians to highlight this issue.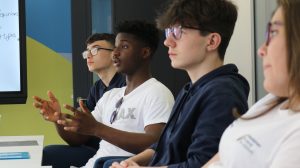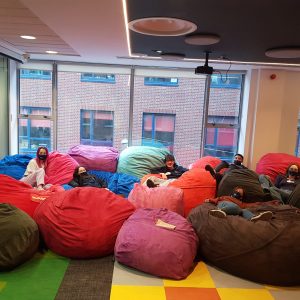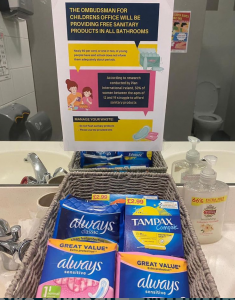 Our free sanitary products in the OCO bathrooms
The YAP is active in a range of activities relating to the OCO's work. In April 2021, our YAP members judged our More Than School social media campaign – a competition where children across Ireland submitted a drawing/poem/video to express how they felt about returning to school when restrictions lifted. Our YAP members viewed all entries and picked one winner and 3 runners up. The YAP have also inputted into the OCO's next Strategic Plan Strategic, and are working on on-going consultations and reports.
We are delighted to announce that Lauren, aged 10, is the winner of our #MoreThanSchool competition! 🤲

Lauren sent us this picture she drew to show the light at the end of the tunnel when she returns to school.

Congratulations Lauren! 🥳 pic.twitter.com/XdaT4rO5K2

— Ombudsman for Children (@OCO_ireland) May 5, 2021
Many of the YAP members have had the opportunity to promote the work of the OCO through videos on social media, and we can't wait for them to represent the OCO in real life events.
The UN Committee on the Rights of the Child is examining Ireland's progress on children's rights, and we want to make sure that children's voices are heard.📣

Fill out this survey and #HaveYourSay 👊🏽https://t.co/ObNXufjO9Q

📅 Closing date: Friday, May 7 pic.twitter.com/MXCeQQZunb

— Ombudsman for Children (@OCO_ireland) April 29, 2021
The YAP will recruit for itself early in the New Year.  The YAP will design and be a part of this process. If you would like to join our YAP, please keep an eye out on our social media.
If you have any questions or queries about our Youth Advisory Panel, you can email education@oco.ie