Ombudsman for Children's Office
The role of the Ombudsman for Children is to promote and safeguard the rights and welfare of children and young people up to 18 years of age and to investigate complaints made by children and young people or by adults on their behalf, about most types of schools and hospitals along with Government Departments and certain public bodies.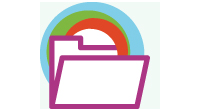 Complaints & Investigations
The OCO is a quasi-judicial body with a mandate to accept and investigate complaints about how the State is providing services or making decisions about children. The Office has dealt with over 8,500 complaints from the public to date.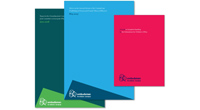 Policy and Legislation
The Ombudsman for Children Act, 2002 allows the Ombudsman for Children, on his own initiative or at the request of a Minister, to advise Government Ministers on the probable impact of legislation on children.
What's Going On At The OCO
No items found
Concerned about a child?
The Child and Family Agency ('Tusla') and An Garda Síochána are the organisations that have responsibility for child protection and welfare.
If you have concerns about a child's safety, you should contact the Child and Family Agency local social work duty service in the area where the child lives. Contact details for local social work services can be found on the Agency's website at http://www.tusla.ie/services/child-protection-welfare/concerns. These services can be contacted during normal office hours, i.e. between 9am and 5pm, Monday to Friday. Outside of these hours, you should contact your local Garda station if you have concerns about a child's safety.
If information is brought to the attention of the Ombudsman for Children's Office, which indicates that there are concerns regarding the safety and welfare of a child, then we are obliged to pass this information on to the Child and Family Agency and/or An Garda Síochána.