You are here:
Having a say
What does this mean?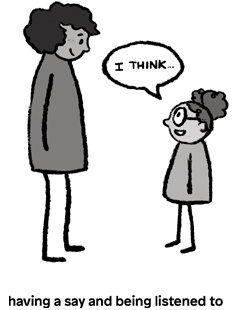 It's your right to have a say about how you feel about your life.
Adults should ask you what you think about things, but they don't need to do what you say.
Adults should listen when you talk.
EXAMPLE: Sometimes in school, your teacher gives you the choice between two activities and listens to what you say.