You are here:
Child Talks 2021
Child Talks 2021
Child Talks is an annual event marking World Children's Day.

Welcome to Child Talks, our special event marking World Children's Day.
Now in its fourth year, the OCO is proud to present Child Talks 2021, where children and young people up to age 18 are given a platform to talk about children's rights and the issues that matter to them. This year's theme is My Hopes for The Future.
This year's hybrid event will be broadcast from the RDS, Dublin, with our livestream available to watch here on our website.
Join Dariusz, Franny, Anjelica, Ella, Precious, Darragh, Bobby and Molly as they share their inspiring stories on topics including climate change, mental health, fast fashion, Direct Provision, gender equality, life with scoliosis, and empowering young people.
Child Talks 2021 is hosted by our brilliant past speakers Katherine Amusan and Oisin Putt.
Meet our speakers:
#MyHopesFortheFuture #WorldChildrensDay #ChildTalks2021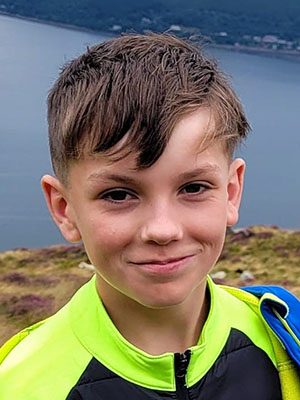 Darragh
My Name is Darragh, I'm 12. I have 2 brothers, Matthew and Donie. I am in 6th class in St Brendans NS, Newmarket. I live in Co. Kilkenny with my family, my cat Ozzie and my new puppy Benji. I am happiest when I'm out playing soccer with my friends. I love to read books and listening to music.
My talk is about life with scoliosis and how having spinal surgery changed my life for the better.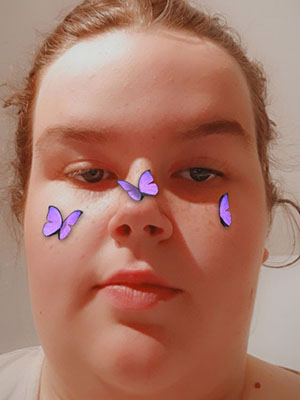 Ella
My name is Ella. I'm 17 and my interests include farming, animals and tractors.
My speech is about being a female farmer in a male dominated industry and its trials and tribulations.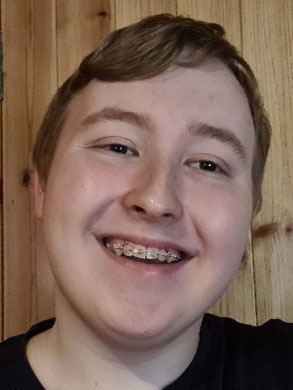 Dariusz
My name is Dariusz and I'm 16. I have a keen interest in many things; in particular history, space & cinematography. History has always fascinated me since I was a child. The tragedies, the victories, and the epic tales of adventurers. Space is the next frontier. Space fascinates me due to its ever-changing landscape, and it's role in our future. Cinematography is interesting to me as it helps me judge films and TV series.
My speech is about a personal story relating to Climate Change and places a message about the ongoing failure of our government in fighting it & what we can do to fix it.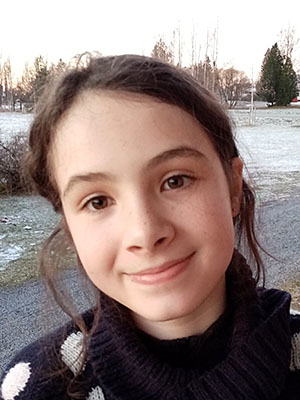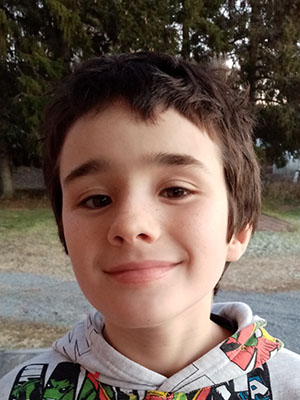 Molly and Bobby
Molly is 11 years old and is in 6th Class in Educate Together in Galway City. Her hobbies include baking, singing with St. Nicholas choir and art and craft. Bobby is 10 and in 4th Class. He enjoys visual scripting, playing basketball and Gaelic Football.
Our story is about Children wanting a safe community to participate in. Parents and adults feel our communities are too dangerous. We want to work with parents and adults to make communities safer for us. They are our streets too.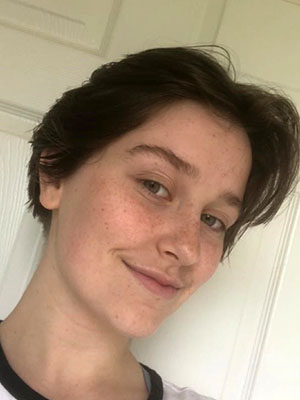 Franny
My name is Franny and I am 16 and I live in Wicklow. I like art and absolutely adore cats.
My talk is about my journey struggling with mental health during the Covid 19 pandemic.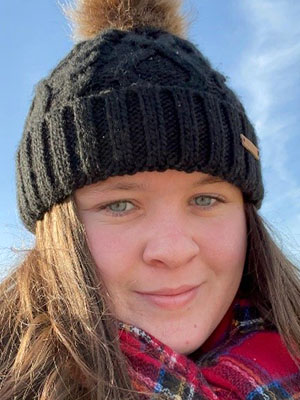 Anjelica
I'm Anjelica (she/her), I live in beautiful County Wicklow and I'm currently in 6th year so I'm studying a lot at the minute! In my spare time I play the guitar, paint and love to read a good book. I'm passionate about Youth Issues, mental health, and the environment, among many others!
This year at #childtalks I will be speaking about fast fashion and my journey with it and why it's an issue for children.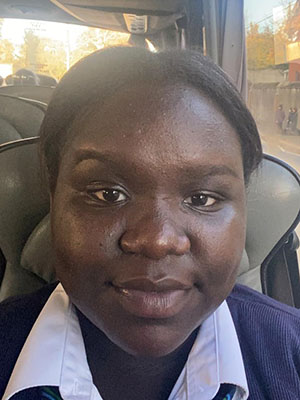 Precious
My name is Precious and I'm 16 years old. My hobbies are evening walks and I enjoy cooking and baking.
This year at Child Talks I will be how talking about how living in Direct Provision helped me with my cake business.