You are here:
Reasons why I think the voting age should be lowered to 16…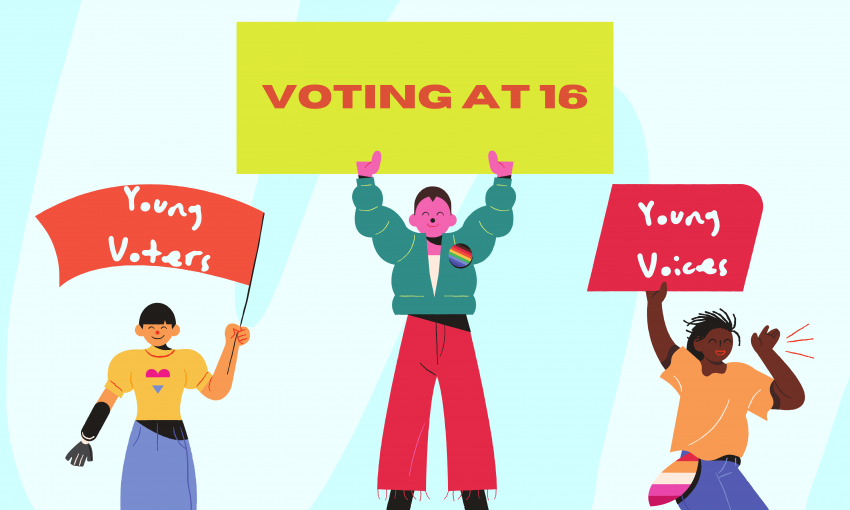 In 2013, the Constitutional Convention recommended that the voting age be reduced to 16 years old. Since then, a Bill has been making its way through the Oireachtas to allow for 16-year-olds to vote in EU and local elections and is currently in Stage 3. While this is a step towards increasing Youth Participation, a referendum would have to be held for the voting age to be reduced to 16 for Presidential and Dáil elections. Nonetheless, we shouldn't give up hope as this referendum may still occur and this is why I truly believe that the voting age should be lowered to 16…
At 17 years old you can consent to sex, yet you couldn't have a say in the election that affects your rights to your body. At 17 years old you are deemed responsible enough to drive a car that puts people's lives at risk if not used properly, yet you can't vote. At 16 years old you can drop out of education and work full time. We as a society have given so much responsibility to a 16-year-old yet they still don't have a vote. Now you might say 16-year-olds don't pay taxes but to that, I say we pay VAT and taxes when we work full time or part-time just like every other adult in this nation.
18-24-year olds have the lowest voter turnout in the nation. Yet this is the generation that will spend the longest affected by policies made today. By lowering the voting age to 16 it provides a unique opportunity to increase voter turnout through education as a majority of 16-year-olds remain in school. The function of a good democracy relies on participation and any policy that promotes participation in democracy in a responsible way is surely a good thing for our society?