You are here:
My work experience in the OCO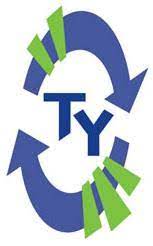 We arrived at the Ombudsman for Children's Office on Monday for our 3 days of work experience.
We were brought on a tour of the office by Ger. There are many cool rooms in the office such as the sensory room and the forestry room but my personal favourite was the cinema.
After the tour we had a great slide show presented by Ger about what goes on in the OCO.
We then did a workshop and talked about what has to be improved on in our local area and what our local area is doing well. We also started our blog that you are reading now.
The second day was very interesting as the 2022 Annual Report was being released to the public. The annual report shows how many complaints were made and what the complaints were about.
During the annual report launch our job was to check people in who were on our list and to give them name tags.
I found it very interesting as there were many names I had heard on the news before.
We met with the OCO Youth Advisory Panel on the day too.
We also met with and had a talk with Dalila from the Policy unit.
On our third and final day a school from Roscommon came in for a workshop. We sat in with the workshop and it was very interesting hearing about their school and what issues they feel should be addressed in their school.
After our lunch we met with Joanna and we learned about the complaints and investigations that go on in the OCO every day.
We learned about the procedure that they must go through when they receive a complaint. We also got to work on a case study about a complaint which was very interesting.