You are here:
Play and rest
What does this mean?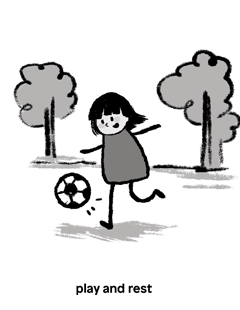 It's your right to play and rest because it is good for you.
You need to have a good night's sleep every night so you can learn and be the best person you can be.
Doctors say that play is very important for children as it helps their brains grow and develop. Play also lets children explore the world.
EXAMPLE: At school you don't have to do lessons all day, you have time to play in the yard as well.