What does this mean?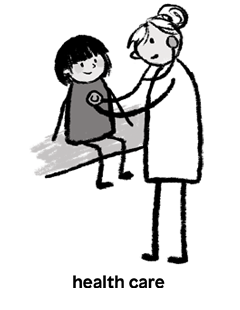 It's your right to have healthcare.
If you're sick, you should be able to get information and medicine to help you stay well.
It's your right to get vaccinations to help you stop getting sick in the future.
EXAMPLE: If you're under 6, you can go to the doctor for free.