You are here:
All different all equal
What does this mean?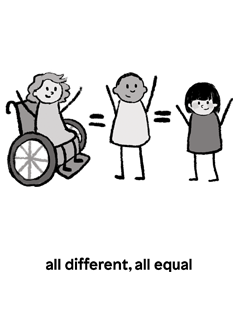 It's your right to be treated fairly.
All children have rights, it doesn't matter where they are from or what they look like, or if they have a disability.
It isn't fair if someone treats you differently because you look different.
EXAMPLE: All children in Ireland should get an education. No one can stop you from going to school, no matter who you are or what you look like.