You are here:
Coronavirus information for children and young people
Coronavirus information for children and young people
It's a very strange time. Schools are closed, there is no football training, no swimming, no drama, music or dance classes. We're not allowed to visit our friends or our grandparents. This is all because of the Coronavirus. But what is the Coronavirus, what can you do to help and where can you go if you are worried about everything that is happening?
The Ombudsman for Children's Office has put together some information for children and young people to help you through this time.
What is the Coronavirus?
In the past few weeks everyone has been talking about the Coronavirus, also known as Covid-19.
The Coronavirus is a new virus that is spreading across the world and causing a lot of people to be very sick and some people are dying. We have all had a cold or a flu before, that is a virus and although we may feel very sick our bodies know what the flu is and we can fight it. Because the coronavirus is new our bodies don't have the proper tools to fight it so it is more dangerous. That's why schools are closed and people are worried.
What happens when you have Coronavirus?
Mostly, it makes people cough, feel tired and have a fever. Anyone can get Coronavirus but it is much worse for older people like our parents or grandparents, and it can be very dangerous for people who already have an illness, people who have asthma, those recovering from cancer or lots of other problems. It is really important that we stop the spread of the virus to protect everybody.
How to know if you have Coronavirus?
If you feel sick, tell your parents or guardian and they will call your doctor. If your doctor thinks you need a test they will put you on the list. When you get your test, the person carrying it out will take a sample from your nose and throat with a cotton bud. They will be all covered up, wearing protective clothes to make sure they don't get the virus and pass it on. You will get your result in a few days.
If you think you have Coronavirus…
Even before you get a test or know for sure that you have Coronavirus, if you have a temperature or a cough, you should self-isolate – this means that you need to stay at home and not mix with other people.
How to stop the spread of Coronavirus?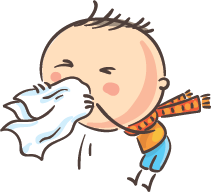 The Government has closed schools and colleges, and they have asked people to work from home so that people are not mixing and that they are not leaving the house if they don't need to. A lot of businesses have closed and when you are outside or in a supermarket everyone has been asked to stay at least 2 metres away from everyone else. This is called social distancing.
Following these guidelines is really important. If we stay a part for a while we can stop the virus from spreading. This means that the virus will have nowhere to go and after a while, things can go back to normal. If we don't follow these guidelines, more people will get sick and we will have to stay apart for longer.
How you can help
Stop the spread of germs that make people sick by following this advice.
How long will these changes last?
At the minute we don't know how long the changes that are in place will last. We hope that by following the Government guidelines the number of people with Coronavirus will begin to drop but we don't know when this will happen.
Bored at home
It is hard being at home all of the time and only seeing the people that you live with. It's even harder if you don't get on all of the time. It's important to get outside and to exercise if you can – but make sure you follow the guidelines. Also talk to your parents or guardian about how you are feeling, they are probably bored too. This time won't last forever so we all have to do our best.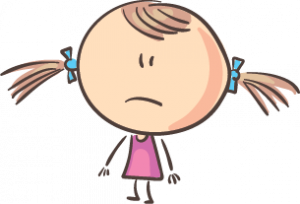 Miss your friends
Thankfully there are lots of ways to connect with your friends online or via social media. If you have permission from your parents you can check in with your friends every day and find out how they are getting along.
If you are finding all of this worrying or stressful
The Coronavirus is new and it has caused a lot of changes to our lives. It is OK to feel worried or stressed. If you are worried you should talk to your parents, an adult or a friend. There is also lots of information on the internet and people you can talk to. Here are some links that might be useful:
Where to find information
It is really important that you get all of your information on Coronavirus from good sources, places like the HSE who run the health service, the Government websites and the main news websites, radio stations and TV channels. There are lots of WhatsApp messages, video clips, memes, gifs and other pieces of information being shared everywhere. Some of it is true but a lot of it is not.

For all of the main information on Coronavirus visit www.hse.ie
For news and information here are some good websites:
More information about Coronavirus for young people:
There is some really good information out there to help children and young people understand everything that is going on at the moment. We have put together a list of some of the best sites and we'll keep adding to it:
Things to do while you're off school

The Ombudsman for Children's Office has created a range of resources to help children and young people learn about their rights. There are lots of activities to keep you busy and lots to learn.
Visit Its Your Right to find out more.
You can create a play based on rights (PDF)
For Parents